Mauritius Weddings
More and more couples are choosing to marry on a tropical island paradise rather than in their local church or registry office. Just2Mauritius will help arrange your wedding (laws permitting). As an added attraction, why not marry at one hotel and 'honeymoon' at another? Many hotels feature wedding packages and most offer 'Mauritius Honeymoon Specials'.
Renewal of Vows
Renewing vows in exotic, romantic locations is now increasingly popular. Most of our hotels now offer this option and our wedding team will assist in making the ceremony every bit as special as your wedding day.
Civil Partnership Ceremonies
Many of our hotels welcome civil partnership ceremonies. Please call for further details.
Gift List Service
Many relatives and friends may wish to contribute to the cost of your honeymoon to Mauritius as a wedding gift - we therefore offer a Gift List Service.
Wedding Packages to Mauritius
Most Mauritius hotels and resorts offer superb wedding packages. What's more, most of the hotels we feature only allow one wedding on their property each day. Please see individual hotel pages or contact us to discuss your requirements. Here are just a few examples.....
Paradise Cove - 5* 'adult-only' boutique hotel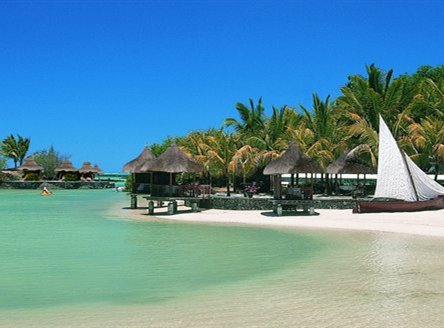 Classic Wedding Package costs from £200 and includes: discount for bride, exclusive venue for ceremony & 2 musicians for service, witness service, bouquet & button hole, bottle of sparkling wine, wedding cake, romantic candlelit dinner, discounted Spa treatments for bride on wedding day, in-room continental breakfast next day. Other wedding packages available.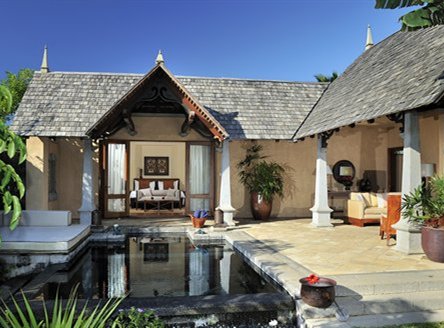 Wedding package includes: Bridal bouquet & buttonhole, decorated wedding location, beauty treatments, wedding cake & Champagne, photo album, private dinner and breakfast. Plus, bride receives 50% accommodation discount!
Zilwa Attitude - New 4* All Inclusive Resort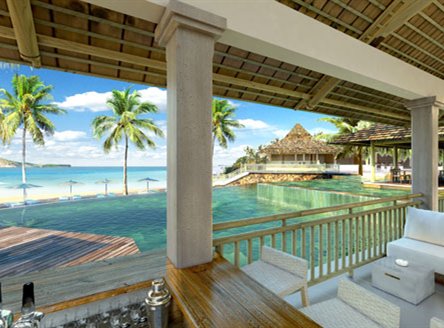 A 'Free' Basic Wedding Package includes: discount for the bride, exclusive venue for the ceremony, witness service, background music, bottle of sparkling wine, wedding cake, candle light dinner, special turndown service and discount on Spa treatments. Zilwa also offers an enhanced wedding package that includes many extras - details & prices on request.
Sands Resort & Spa - Great value 4* resort on the west coast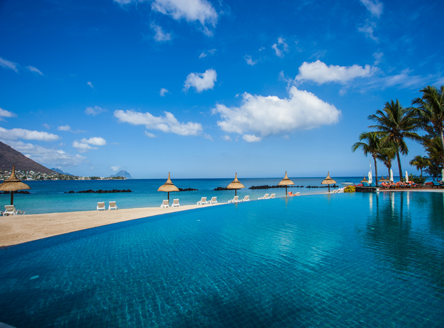 Choice of 3 wedding packages: 'Classic', 'Deluxe', or luxury 'Sandsation'. The 'Classic' package includes: a bridal bouquet, buttonhole for the groom, wedding cake, personalised recorded music during ceremony, bottle of sparkling wine, upgraded honeymoon dinner for two with bottle of wine, plus breakfast in room the day after. Details & prices of all packages on request.
Please Note: In addition to all the above packages, the couple will need to pay legal fees & arrangements of approximately £400.
Seychelles Weddings & Honeymoons
We also offer an unrivalled choice of holidays to Seychelles as well as luxury Mauritius holiday packages. Perhaps you may also wish to consider a Seychelles Wedding or a Seychelles Honeymoon? We have been arranging holidays to Seychelles for 25 years and there are a great variety of hotels and offers to suit all budgets.